Four Ways Care Team Collaboration Helps Skilled Nursing Facilities
Close Communication Gaps for Better Admissions, Transfers, and Discharges
Skilled Nursing Facilities (SNFs) play a vital role in healthcare. The specialized, round-the-clock care and rehabilitative services SNFs provide ease patient transitions and help them continue recovery after a hospital stay.  
However, skilled nursing facilities are often a source of high hospital readmissions, which can affect a hospital provider's willingness to refer to those facilities and jeopardize the SNF's financial health. Nearly a quarter of patients admitted to SNFs are readmitted to the hospital within 30 days, and readmission is associated with higher mortality rates and poor patient outcomes.1  
Common Communication Challenges in Skilled Nursing Facilities 
The care provided by a skilled nursing facility typically takes place outside of the hospital setting, and medical providers and pharmacists are often offsite. While SNF patient acuity is comparable to a hospital, SNF staff nurses face patient ratios that are five to ten times higher.2 Poor communication – especially at the point of hospital discharge – is often the single largest barrier facing skilled nursing facility care teams.  
Communication challenges frequently experienced by SNF care teams include: 
Lack of or incorrect information received from hospitals during discharge3  
A recent national survey found gaps in patient information shared from the hospital are exceedingly common – including omissions, delays, and inconsistencies. In fact, nearly half of SNFs report receiving important patient information well after the patient arrives.4 Poor hospital-to-SNF information sharing places strain on nursing staff and makes it harder for them to deliver appropriate and timely care. 
Fragmented care teams and high staff turnovers 
SNF staff turnover is often high and care teams may operate in silos, which can lead to critical patient information being lost as the patient moves through the stages of their treatment plan.5 Communication gaps between providers during transitions of care increase the risk of medication errors, care delays, and readmission to the hospital.6 
Hard-to-reach providers 
SNF medical directors and nurse practitioners may split their time across multiple facilities or patients and are not always available to respond quickly to patient needs as they arise.  
Unsecured communication 
SNF care teams need a solution for quickly communicating about patient care. SMS text messaging often fills this gap but leaves patient privacy at risk. Standard text messages are not encrypted and can be easily intercepted, creating the potential for a data breach and significant fines for violation of HIPAA compliance.7 
4 Ways Care Team Collaboration Technology Transforms How SNFs Communicate 
SNF leaders looking to lower inpatient readmission rates and reduce high-cost ED visits should focus on improving clinical communication. Clinical communication and collaboration (CC&C) platforms maintain HIPAA compliance while empowering real-time collaboration at every step in the patient's care. Better teamwork is associated with higher patient safety levels, shorter length of stay, and improved patient satisfaction.8  
The TigerConnect Clinical Collaboration Platform improves SNF clinical communication in four transformational ways: 
Enabling cross-continuum coordination for better admissions, discharges, and transfer management 
Using TigerConnect group messaging, SNF care teams can connect with referring facilities at the time of referral or when discharging patients from the SNF back to their PCP. Medical errors are reduced as patient information is automatically pulled into provider-to-provider communication, ensuring information continuity. Additionally, SNFs partnering with home health agencies can use TigerConnect to engage patients through virtual care visits (voice and video), appointment reminders, and medication follow-up. 
Facilitating better care team collaboration within the skilled nursing facility 
With the ability to integrate the full staff directory and staffing schedules, care teams can easily look up and contact any on-call care team member in real time by secure video, voice, or SMS. Using HIPAA-compliant messaging, the entire care team can discuss patient care while the patient is staying at the SNF. 
Managing incoming referrals from hospitals 
Secure messaging enables the admissions coordinator to communicate with the case manager in one centralized place when receiving a referral from a hospital. Messaging directly within TigerConnect eliminates instances of phone tag, missed calls, and delays in the referral process. 
Preventing readmission with virtual care 
Secure video, voice, and messaging capabilities enable SNF care teams to quickly arrange virtual care appointments with primary and consulting physicians, reducing the likelihood of needing an ED visit. PACs and other images, as well as videos, can be included in communications to keep patients on the path to healing and help SNF care teams facilitate better patient hand-offs and continuity of care. 
Effective clinical communication is key to delivering outstanding transitional care. TigerConnect HIPAA-compliant software closes communication gaps in SNF workflows to provide a better experience for patients and staff while reducing readmissions and improving the performance of the SNF as a whole.  
Interested in how TigerConnect can improve care team collaboration for your organization? Request a demo today.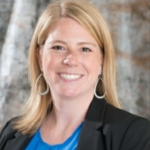 Nikki Manuel, MSN, RN-BC, is a Clinical Consultant at TigerConnect. With more than 20 years of post-acute, critical care, and nursing informatics experience, Nikki helps develop essential systems to improve clinical workflows.