The Rising Problem of Emergency Department Wait Times & Overcrowding
By Cheryl McKay, PhD, RN, Nurse Executive Accountable Care
Emergency department (ED) overcrowding is an issue that has plagued hospitals and patients alike for many years, and the COVID-19 pandemic illuminated the problem and created a sense of urgency for addressing it. ED overcrowding occurs when there is not enough room to meet the timely needs of the next patient requiring emergency care, causing bottlenecks within the ED, which can have a significant impact on hospital operations.
According to Becker's Hospital Review1, Americans are waiting more than one and a half hours in the ED before they are able to get discharged or admitted. This backlog causes frustration for patients and caregivers who have difficulty juggling increasing workloads due to overcrowding. Some hospitals have already implemented initiatives such as telemedicine to help alleviate some of the pressure. However, this winter is proving to be especially challenging due to a combination of flu, RSV, and other illnesses. 
Fortunately, technology offers a solution to address long wait times and overcrowding in EDs, making it essential for hospitals to focus on developing innovative approaches to mitigate bottlenecks. Technology has the power to not only make a significant impact in reducing emergency department wait times but also help care teams create more efficient ED workflows to enhance staff and patient experience. TigerConnect's suite of communication tools helps hospital care teams communicate in real time and automate workflows that can help reduce ED crowding and wait times, leading to better patient experiences and improved outcomes.      
Emergency Department Consult
Reducing ED wait times and overcrowding requires all care providers to communicate and collaborate effectively throughout the patient's entire care journey. One of the biggest delays in treatment can occur with consults. Once a consult request is entered into the electronic health record (EHR), the relevant on-call specialist must be identified and then provided with relevant patient information. However, critical patient time is wasted searching for a paper schedule or calling the operator to identify the name of the correct on-call physician.
TigerConnect Clinical Collaboration Platform – Pro includes a Roles and Teams Integration to the provider scheduling system, making it easy to see who's on-call and on duty to connect patients with specialists immediately. This integration can ultimately increase efficiency, speeding up ED consult notifications and reducing patient wait times.
Emergency Department to Inpatient Transfers Admissions 
Gaps in communication are one of the biggest causes of inpatient admission delays–often leading to treatment delays and a longer than necessary length of stay. Communication gaps also impact healthcare Provider handoffs throughout a patient's hospital experience, including efficiently moving a patient from the ED to the inpatient unit. Figuring out where to send patients may result in "phone tag" between hospital personnel and delays in placing the patient in a room. Additionally, multiple people need to have the same patient information, meaning more phone calls, or the admitting physician may be unavailable to take a call, further delaying the admission process.
| | |
| --- | --- |
| Modern Healthcare Organizations Need Modern Communication | |
TigerConnect's communication and collaboration tools allow users to collaborate and mobilize teams quickly when needed. Patient data and clinical information are sent via secure group messaging for better coordination during discharge and transfer. Clinicians are able to notify all departments and team members involved in a patient's transfer at the same time with a single message. This improved communication reaps many benefits, including; faster transfers between departments, reduced ED waiting room time, improved ED and hospital throughput, as well as an improved patient experience and happier clinicians.
Respond Faster with Instant Alerts for Critical Test Results
Care team responsiveness is critical to improving ED wait times and overcrowding. By automatically prioritizing and routing critical lab or radiology results to the right care team members as soon as they are available, care teams can improve time to intervention and patient safety. 
TigerConnect Alarm Management and Event Notification takes in critical lab results data posted from the EHR and LIS and prioritizes and routes the notification to the appropriate care team members as defined by your organization. It is also a HIPAA-compliant solution with multiple use cases, including standardizing nurse call workflows, routing valuable notifications to the correct caregiver, monitoring smart beds, physiologic monitors, and more. These capabilities can expedite ED wait times by providing vital information to the right care provider at the right time.
The Impact Technology has on Improving ED Crowding
Reducing emergency department wait times is critical for patient safety and satisfaction. TigerConnect's innovative technology does more than just streamline communication — it enables hospitals and healthcare providers to improve their processes and maximize efficiency, leading to shorter wait times and improved outcomes. Moreover, the technology can reduce overcrowding in the ED, freeing up more time for clinicians to provide better care, increasing patient satisfaction, and improving overall hospital operations.
The TigerConnect Clinical Collaboration Platform is a HIPAA-compliant messaging solution to enhance efficiency among internal teams by allowing them to communicate across care teams securely through text, video, voice, and real-time alerts. It also allows all members of a patient's care team to instantly receive exam reports, test results, and critical alerts, even if they weren't interacting with the EHR, keeping all providers current on the patient's status. The real-time flow of information resulted in better care coordination and faster patient throughput. 
For more information about how your care teams can enhance ED workflows, check out this short demo to learn how TigerConnect speeds up emergency department to inpatient transfers.
References:
Becker's Hospital Review accessed 12/16/2022.  Click here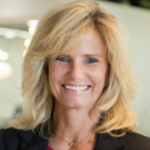 Dr. Cheryl McKay is a healthcare leader with over 20 years of executive experience in directing quality care for large academic facilities, smaller multi-site inpatient and outpatient centers, as well as research, quality, education, and clinical divisions. As a critical care clinical specialist, nurse executive, and researcher, she has a broad range of experience in helping clients successfully manage technology implementation and advancement, product development, marketing, and sales.