How to Create Fair (and Pain-Free) Physician Schedules
Eliminate physician scheduling issues that lead to burnout while saving time and increasing productivity.
By Ricardo Estrada, Senior Product Marketing Manager at TigerConnect
Ask any practice administrator how they feel about their clinic's physician scheduling process. They might grimace as hours spent in spreadsheets, archaic systems, multiple channels for change requests, and frequent miscommunications come to mind. Manual methods for managing physician schedules can feel like an impossible juggling act for administrators and can contribute to feelings of burnout when physicians are dissatisfied with the scheduling outcomes.
Leveraging modern physician scheduling software empowers clinics, physician groups, and multi-specialty groups to leave the chaos behind and give significant time back to administrators while providing fair and equitable schedules for care teams.
If your organization is comparing software, prioritizing the following features will provide a better (and pain-free) physician scheduling experience for all.
| | |
| --- | --- |
| Physician Scheduling for Clinics and Specialty Groups | |
Custom rules help automate physician schedules and balance fairness in assignments
According to the annual Medical Economics ® Physician Burnout and Wellness Survey, working too many hours and poor work-life balance were the second leading causes of physician burnout in 2021.¹ Schedulers can limit how many times a provider can be scheduled and ensure on-call shifts are evenly distributed to prevent burnout by using custom rules that consider each doctor's individual preferences and unique criteria. For example, if a provider works Call overnight on Friday, they must also work Call overnight on Saturday. By implementing custom rules, you can quickly automate schedules across your group in minutes, not hours.
Pre-built templates speed up the scheduling process
Creating shift or on-call physician schedules in spreadsheets and uploading the schedule to an online platform eats up countless hours of administrator time. A study by the American Society of Anesthesiologists estimated time spent on staff-created schedules costs between 60-75 hours per month.² Scheduling templates allow administrators to create and deploy assignments using previously saved schedules. Templates can be saved by the week, month, or year and customized to your unique needs.
Real-time flexibility promotes work-life balance
Flexibility and control over scheduling have been shown to reduce the stressors that lead to burnout.³ Utilizing flexible and intelligent software, providers have the ability to request time-off, vacation, and shift swaps from the convenience of their phones. Managing this process through the scheduling system ensures requests are not lost in email threads or on sticky notes.
Fairness algorithms support transparency 
Tally reports support an overall environment of transparency by allowing providers to view whether they have been scheduled more or less than their colleagues and ensure they are being paid appropriately. Administrators can also view Tally reports during scheduling to determine whether changes need to be made to deliver more equitable schedules.
Mobile applications provide instant accessibility to physician schedules
Transitioning from manual scheduling methods to a multi-platform, mobile physician scheduling application has been linked to improved physician satisfaction.⁴ Mobile-friendly physician scheduling software allows doctors and physicians to view assignments and manage their schedules on the go. Clickable calendars and iCal synchronization allow changes to be made in real-time and synced to the physician's device.
Advanced integrations provide additional opportunities to improve efficiency 
Select a physician scheduling solution that seamlessly integrates with Clinical Collaboration or EHR solutions to streamline previously manual tasks for your care teams. Integration with your EHR system allows physician day-off information to sync with the patient scheduling system saving administrators time previously spent cross-checking schedules. Similarly, by integrating with the TigerConnect Clinical Collaboration platform, your teams can quickly and easily look up on-call doctors and staff, communicate schedule changes, and coordinate shift swaps.
TigerConnect has helped many long-standing medical practices modernize to next-generation physician scheduling where fairness, accuracy, and efficiency are built in.
Case Study: University of Kansas Health System Orthopedics & Sports Medicine
University of Kansas Health System Orthopedics was weighed down by its antiquated, paper-driven scheduling system. TigerConnect provided a simple, straightforward interface that was quickly embraced by their physicians, who appreciated the "anytime access" and greatly improved scheduling communication between providers, staff, and outreach locations.
Inform your buying decision. Download the TigerConnect Physician Scheduling Buyer Comparison Checklist for Clinics and Specialty Groups.
¹ "The Costs of Burnout." Medical Economics, Sept. 2021, pp. 20–23, https://www.medicaleconomics.com/view/physician-burnout-in-2021-has-reached-a-crisis-point-exclusive-survey-results.
² "Using AI to Create Work Schedules Significantly Reduces Physician Burnout, Study Shows." Https://Www.asahq.org/, American Society of Anesthesiologists, 28 Jan. 2022, https://www.asahq.org/about-asa/newsroom/news-releases/2022/01/using-ai-to-create-work-schedules-significantly-reduces-physician-burnout.
³ Carrau, Diana, and Jeffrey E. Janis. "Physician Burnout: Solutions for Individuals and Organizations." Plastic and Reconstructive Surgery – Global Open, vol. 9, no. 2, 2021, https://doi.org/10.1097/gox.0000000000003418. 
⁴ Deliberato RO, Rocha LL, Lima AH, Santiago CRM, Terra JCC, Dagan A, et al. (2017) Physician satisfaction with a multi-platform digital scheduling system. PLoS ONE 12(3): e0174127. https://doi.org/10.1371/journal.pone.0174127.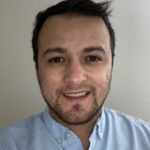 Ricardo Estrada is a senior product marketing manager at TigerConnect. He is responsible for marketing and communicating the value TigerConnect products deliver.